You are cordially invited to submit your contribution to the Society for Applied Neuroscience (SAN) conference, both papers and poster presentations are welcome.
Each submission must include the following:
An abstract (250 word limitation). Abstracts will be published in the conference program materials.

A maximum of three educational objectives (excluding poster presentation).



Each presenter must provide the following:

Biographical information including credentials and educational background

Disclosure and conflict of interest statement
It should be noted that for each paper submission, at least one author should be registered, in order to be eliglible to present (oral or poster) your work, and to include your work in the conference program materials.
Deadlines
Online submissions must be RECEIVED by December 1st, 2013.
Format Descriptions
Papers (Oral Presentations)
Papers are an interesting way to share new results with your colleagues. Note that the time is limited and that your presentations are supposed to elicit discussion afterwards. Remember, you are the expert. No one in the audience knows as much about your research investigation as you. Therefore, remember to explain your research in enough detail so the audience will understand what you did, how you did it, and what you learned. All paper presenters must register for the conference.
Posters
Poster presentations offer an opportunity for clinical and/or scientific presentations in an interactive environment. There is no compensation provided for poster presenters. The presenting author should be listed as first presenter on the author/presenter page. All poster presenters must register for the conference.
Evaluation Criteria for Abstracts
Abstracts should address the following:
Background to the study or project (including significance to the field)

Purpose of the study or project

Theoretical framework

Methods used to collect and analyze the data

Findings

Future implications (general/mental health, policy, education)
A submission is more likely to be accepted if it is original, innovative, and contributes to the scholarly practice of applied neuroscience. Quality of work, clarity and completeness of the submitted materials will be considered. The conference committee receives more proposals than space available. Careful attention to these criteria is likely to increase the chance for acceptance.
Abstract Guidelines
Below you can find the abstract's template for the SAN2014 - Meeting. All authors are pleased to strictly follow the template.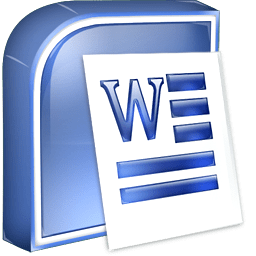 Submissions
To submit an abstract please follow this link --> https://www.easychair.org/conferences/?conf=san2014